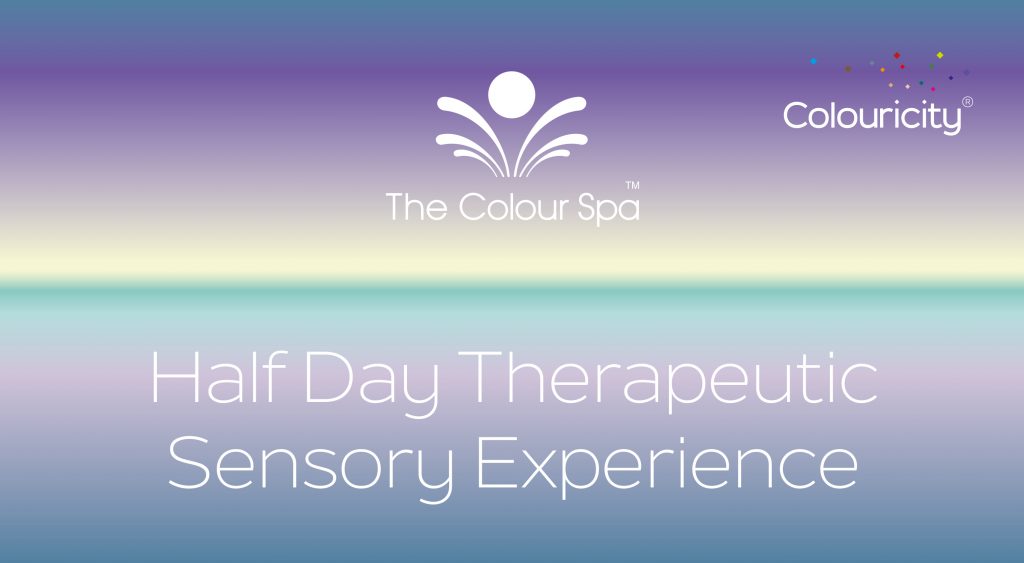 Treat yourself and enjoy a two hour colour therapy session with colour-centric sensory experiences that can heal, revive and inspire!
SESSIONS FOR GROUPS OF 6 to 8 ARE FUNDED IF: you are a frontline health and social care worker or from the public sector or third/voluntary and community sector who has worked through the pandemic to support local people & whose mental health might have been affected by that. Includes volunteers or workers from a local charity, workers from Health Trusts or Locala, GPs, Care Workers, Schools or Kirklees Council.
The sessions are for groups of six to eight people. Six – eight people can group together if they wish to attend together.
Simply email: kath@colouricity.co.uk and confirm which of the following time windows works for you best:
• MONDAYS 10am to 12noon
• MONDAYS 12.30pm to 2.30pm
• THURSDAYS 10am to 12noon
• THURSDAYS 12.30pm to 2.30pm
• WEEKDAY EVENING TO BE ARRANGED 4.30pm to 6.30pm
• WEEKDAY EVENING TO BE ARRANGED 5.30pm to 7.30pm
• WEEKDAY EVENING TO BE ARRANGED 6.00pm to 8.00pm
• SATURDAYS 10am to 12noon
Location: Colouricity, CollaborARTi, The Piazza Shopping Centre, HD1.
Dates for your session will be agreed once your time window is confirmed.
These sessions have been kindly funded by TSL.